For the Discerning Traveler. Serving Our Clients for 20+ Years.
"Your"
Private Car Luxury Transportation, Inc.
Welcomes you to luxury transportation services the way it is meant to be.
When shuttles, taxis and share-a-ride services are not your preference, consider Private Car Luxury Transportation.
Your best choice for luxury personalized transportation, private car services, and airport limousine services in Southwest Florida.
Private Car is the best choice for the discerning traveler who expects more from their luxury transportation service.
We provide Door to Door Services, flat rate pricing and personal concierge style attention to your needs.
From the first call to our friendly and efficient reservation department through to the pleasant completion of your transfer, you will be glad you called Private Car!
Each Reservation you make with Private Car will be confirmed by phone & email. This behind the scenes department is at the heart of making sure your travel plans run flawlessly.
At Private Car we pay attention to your personal travel preferences and strive to exceed your expectations in all areas of service.  Offering services to all Southwest Florida Airports, as well as Cruise Ports and Sedan services on the East and West Coasts.
Ask about our private service to dinner; let us be your designated driver.
Simply the best in luxury personalized transportation.
Make Your Reservation Now for
Luxury Personalized Transportation Services
Airport Departure/Arrival Reservation Form
Cruise Port Embark/Disembark Reservation Form
Hourly Services to Dinner, Doctor, & Shopping
Private Hourly Services Including But Not Limited To:
Service to Dinner (Ask about our off season discounts for this service)
Doctor Appointments
Shopping: East and West Coasts
Sporting Events, Concerts, Wine Festival
Please note that most hourly services have a 3 hour minimum, with some exceptions.  Your Driver will stay with and be directed by you the entire time from start to finish.
Let Private Car be your personal Chauffeur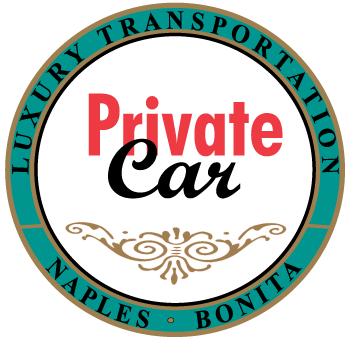 Private Car's experienced drivers are professionally trained to be early for your pickup, have spotless driving records, and superior customer service skills.
Our drivers consider it an opportunity to serve you.
We provide door to door service, luggage assistance, we come inside the airport terminal and greet you with a name sign and then take you promptly to your destination.
Private Car Drivers care about and take precautions for your safety.
Most Private Car clients know our drivers by name. 
This personal touch gives every client the best luxury personalized transportation experience.
Reservation Desk open from 8a.m. to 8p.m. Seven Days Per Week. Reservations may be made by filling out the forms above or by emailing reservations@yourprivatecar.com
Naples – Bonita Springs – Ft. Myers
239-774-9600 or 239-948-9090

AIRPORT  |  CRUISE PORT  |  PRIVATE SEDAN SERVICES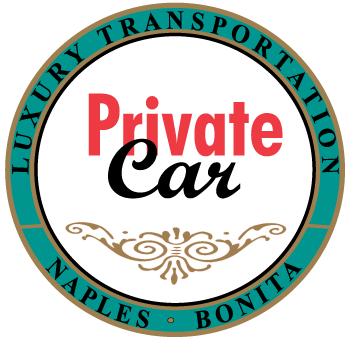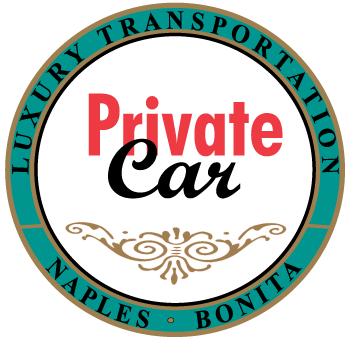 Comprised of immaculately kept luxury sedans, luxury sport utility vehicles, and luxury passenger vans, Private Car's fleet will comfortably get you to your destination with style and reliability.
Our entire fleet is non-smoking and kept fresh, neat, clean, and disinfected at all times for your comfort and safety.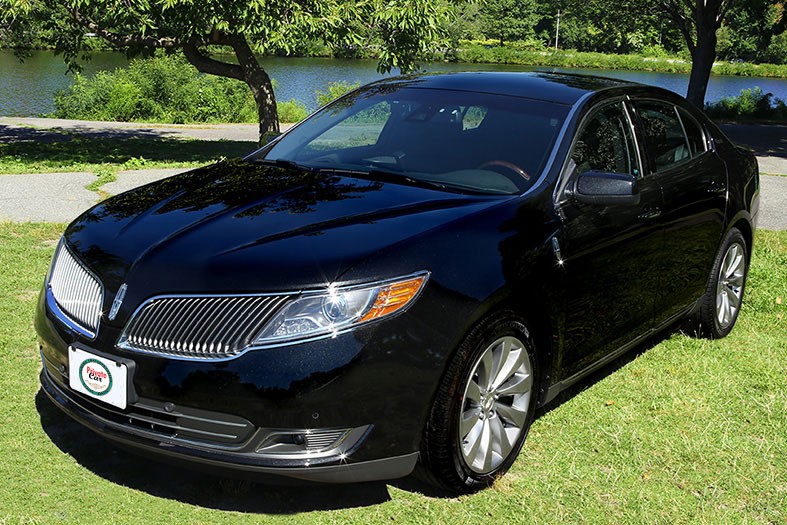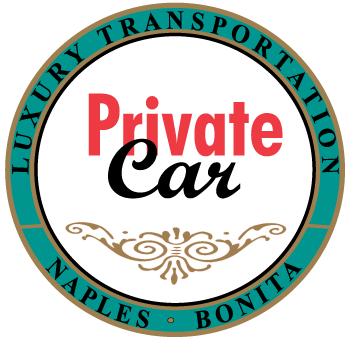 Comfortably accommodating up to 3 passengers with luggage. Our sedans can also accommodate up to 4 adults for dinner service or an airport transfer with carry on only.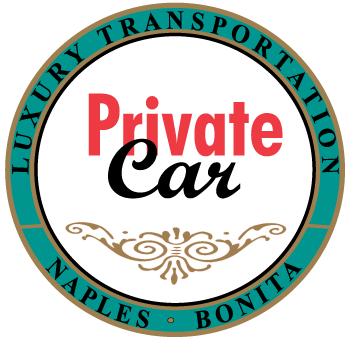 Luxury Sport Utility Vehicles
Accommodate up to 5 adults with luggage and up to 6 adults for hourly dinner service.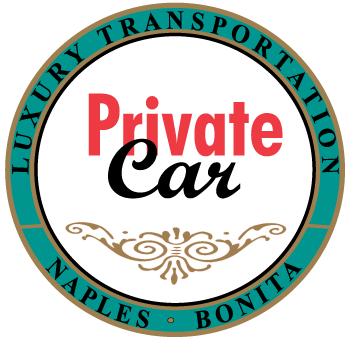 Accommodate up to 10 passengers with luggage. Our vans have center isle seating and headrests for your comfort.  
Address
Private Car Luxury Transportation, Inc.
P.O. Box 8453 | Naples, FL 34101
Call Us
Naples – Bonita Springs – Ft. Myers
239-774-9600  or  239-948-9090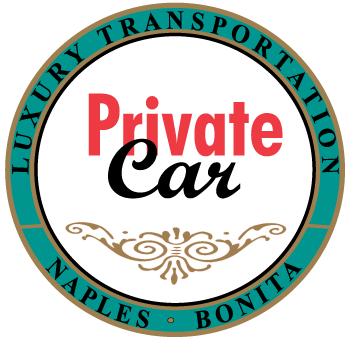 Email
yourprivatecar@comcast.net
reservations@yourprivatecar.com
For the Discerning Traveler